We invest
in human
capital
.
Unlock the Power of your Assets – your Human Capital
Empowering organization for the new employment constant changes.
The Pilat Group is a renowned investment house for human capital. We specialize in HR and career development services, equipping organizations and individuals to thrive in today's dynamic employment landscape. Our cutting-edge solutions empower organizations to manage human resources effectively, optimize employee skills, and establish a foundation for growth and success.
We unlock the true potential of your most valuable asset – your people.
Welcome to a future where success is a journey we embark upon together.
HR services
Pilat provides comprehensive global recruitment services aimed at assembling high-performing teams. Our seasoned experts guide you through every step, from candidate sourcing to customized screening and assessment. We offer a range of recruitment solutions, including senior-level, end-to-end, assessment centers, and outsourcing services. Utilizing our global network and advanced algorithms, we identify ideal candidates. Our state-of-the-art evaluation tools guarantee precise matches. Trust Pilat for world-class recruitment excellence.
Assasment tests
As a leader in the assessment field in Israel since 1974, With nearly five decades of experience, Pilat offers customized assessment solutions for organizations, aligning with their unique needs and role requirements. Our innovative assessment tools are pivotal in informed decision-making throughout candidate selection. We stand out for our adaptability, offering remote assessments for convenience and swift results, and evaluating critical skills like resilience, reliability, creativity, and learning capacity. At Pilat, we're shaping the future of employment through assessments.
Consulting services
Organizations must remain vigilant and continuously enhance their capabilities in an ever-changing world. At Pilat, we excel in providing top-tier organizational consulting services led by our team of seasoned experts. Our comprehensive process involves a meticulous review of roles, procedures, and workflow, resulting in the development of strategic processes that enhance readiness for change. We specialize in seamlessly integrating these processes, ensuring a smooth transition for your organization.
Learning
Our motto is human capital investment, and we wholeheartedly embrace continuous growth and learning. In alignment with this philosophy, we offer diverse study programs, courses, and training opportunities meticulously crafted to meet the demands of our ever-evolving world. Our offerings are designed to benefit both organizational employees and individual learners. Covering a wide spectrum of vital skills, our courses span from management and human resources to technology, digital media, and financial coaching.
Leave info for expert consult
Zohar Maimon
Owner & Chairman
Yossi Ben-Harosh
CEO Pilat Group
Gilad Ayalon
CEO Logtel
CRO Pilat Group
Sveta Maslob
Chief Psychologist
Eti Mesilati
VP HR Services
Tamir Galil
Chief Delivery officer
Avi Ben-Zikri
CEO New Media
Founded in 1974, the Pilat Group has emerged as Israel's foremost HR assessment and recruitment company. Throughout our journey, we've evolved from a leading HR recruitment firm into a dynamic and innovative force, offering various employment services. Our core mission is to foster human capital development for individuals and organizations.
Our Guiding Principles in Action:
Psychology:
Grounded in psychology, we understand human behavior in organizational contexts, facilitating fulfilling careers and lasting employment satisfaction.
Technology:
Leveraging cutting-edge HR tech, we optimize recruitment, assasment, employee evaluation, learning, and connectivity for efficient, effective solutions in the digital age.
Curiosity:
Our continuous research detects emerging employment trends, equips individuals for future-relevant professions, and drives innovative solutions that empower you to lead the market.
Experience:
With a legacy since 1974, we offer extensive expertise as your trusted partner in cultivating your human resources.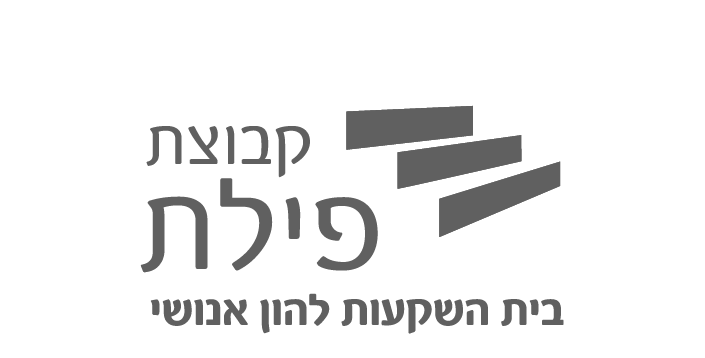 Leave info for expert consult
Pilat main offices: 1 Itzhak Rabin rd. Petach-tikva, Global Towers,  building A, 2nd floor, Israel